Ocean Committee
<< Back to Committees
Works with carriers, terminals, truckers and government to explore and resolve problems facing ocean import/ export operations.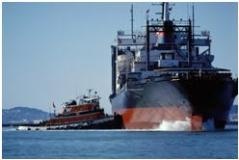 HOT TOPIC: The Port of Oakland Truck Work Group meetings at the Port of Oakland monthly. Discussions regarding the Air Quality within the Port area and truck conversions that are going to be enforced within the next few years. Also presentation given on the Oakland Maritime Support Center that will break ground within the next 12 months. This facility is going to be on the former Oakland Army Base.
We all make our livelihood doing business with the ports and shipping lines - join this important committee to ensure that your interests are being considered! We invite members wanting to get involved with this or any other committee to contact the committee chairperson at the email address below. We are always looking for members to get more involved with their association and be a part of the process.
Surfers catch the wave here:

ocean@cbfanc.org



Chairperson
Evey Hwang
Alba Wheels Up Inc
Co-Chair
John Lee
SW Logistics